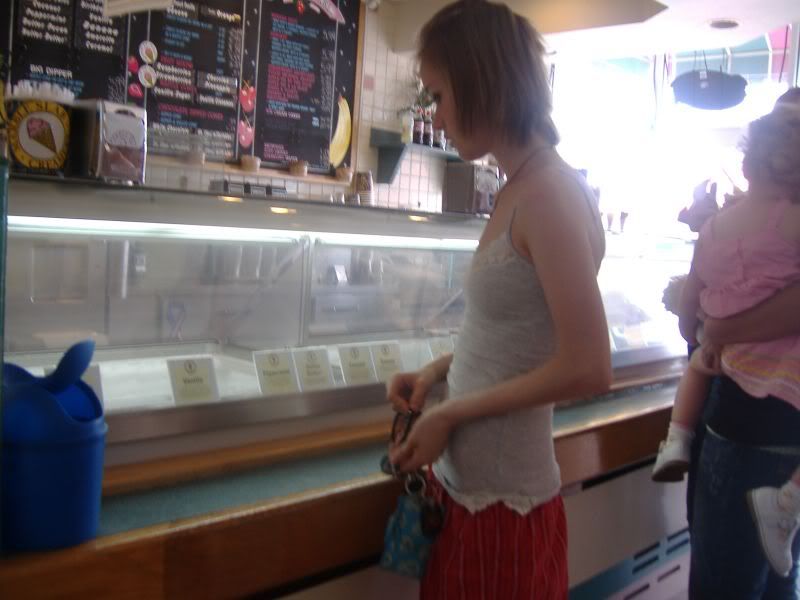 I was in a serious craving for ice cream. And I'm picky about my ice cream. I don't like the store bought brand. I like it to be fresh and creamy. So, I headed over to
Marble Slab Creamery
and had a hay day with ice cream. I got Peppermint Ice Cream mixed with Strawberry Ice Cream, with crushed oreos, peanut m&ms and butterfinger! Oh yeah!
Cost me about 6 to 7 dollars, but it was worth it :D
And it sure didn't take me long to eat it all. I devoured it in minutes! Though, I did have time to take a picture.
Marble Slab Creamery has some of the best ice cream I have ever tasted. They have a wide variety of ice creams to choose from and several different mix ins. And they have the tastiest cones I've ever tasted. They are freshly made the day you buy them! I've been very addicted to they're ice cream ever since they opened the store down my street over a month ago. Cold Stone Creamery has nothing on them :D