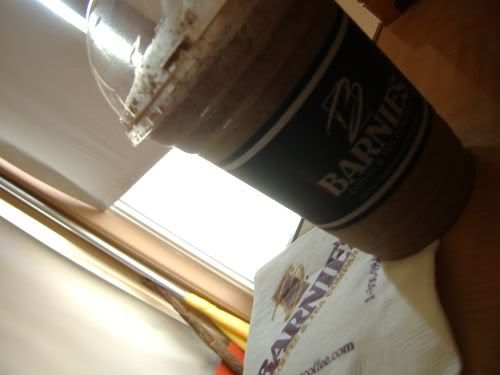 I love, love, love
Barnie's
Cookie's and Cream Freezer, even though it's an absolute sin when you have them!
These drinks are a sugar booster! There have been a few times of when I have them that I start shaking because I'm on such a sugar high! Aside from that, they are delicious! And it aggravates me that
Starbucks
is buying out so many of they're store. Though I do like Starbucks Coffee, In my opinion, Barnie's coffee is much much better than Starbucks.
I'm just glad that they're is at least
one
store of Barnie's coffee around me. I think I would pull my hair out if they're wasn't! They're coffee is just so good!!