Sooo...
It was my

Nana's

Birthday. She turned '

45

'. Well, that is, thats what she wants to believe. To be honest, I don't know how old she is anymore. Since I was a little girl, she's always lied about how old it is she truly is. When I was 5, she would tell me she was 35. And I believed her. But, when I got older I started to really think about it. Especially when my father turned 32. I said to my Nana, "

So, Nana, when you were 3, you had my daddy?

" That was then when she had to lay it out for me.... She was rather disappointed that I figured it out.
None the less, she still as

beautiful

as always and I tell her that all the time. Shes also very kool. She has not aged one bit from the age of 25 is what I always say. She is nothing like a '

Oldie

'. That what I love about her. Shes '

Hip

'.
Since it was her birthday, I wanted to do whatever it was she wanted me to do for her. And she wanted me to cook Pot Roast for her. I thought, "

Wow. Thats easy.

" So thats what I did. I made her Pot Roast with Potatoes and Carrots with sides of Mash Potatoes, Corn and Homemade Rolls. I also made her cake of course. A Banana Chocolate Chip Cake, that is.
Everyone thought the food came out great. I, however, did not eat any of it. I don't really favor Pot Roast to be honest. Nor do I like mash potatoes or corn. I did not eat any cake either, but they thought it was great! If my diabetic Grandfather liked it enough to have seconds, then it

had

to be good!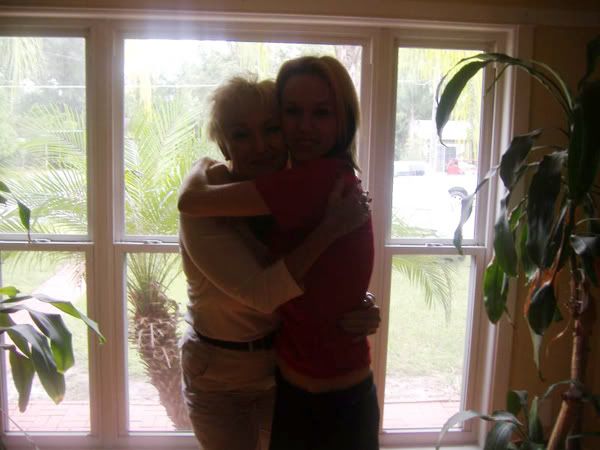 Recipe
1 1/2 cups of flour
2/3 cup of sugar
1 1/2 tsp. baking powder
1/4 salt
1 cup mashed banana
1 egg
1/2 butter, melted
1/4 cup milk
3/4 cup chocolate chips
1

. Preheat oven to 350 degrees.
2

. In a large bowl, mix dry ingredients. In a separate bowl, combine bananas, egg, melted butter and milk.
3

. Stir together banana mixture into flour mixture. Do not over mix. Fold in chocolate chips.
4

. Pour into pan and bake for 30 to 35 minutes.